16mm Film Transfer On-Site Lab (Newton, MA)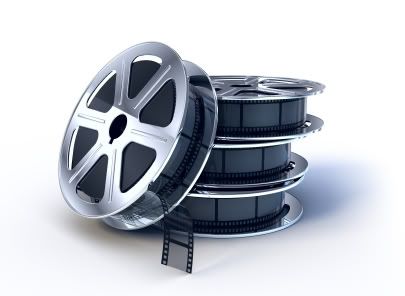 Converting film reel to DVD is complicated and time-taking process.
The 16mm Film
First, we cleaned the 16mm film with a non-chemical cleaner designed by Kodak. This is a very important step so all particles and dust grains are removed for the cleanest transfer. The 16mm film is then passed through a professional-grade projector.
The Camera
We use a professional-grade fully self-contained Tobin Telecine film transfer system. Simplified and perfected 3CCD optics gives a superior picture, and prevents the quality loss of old style "film chain" optics found in other less advanced systems. Digital image correction means no cheap projection lens, condenser lens, field lens, mirror, little grainy screen, zoom lens or "Coke bottle bottom" uncoated plastic close-up lens that can introduce geometric distortion and color fringes, resolution loss, vibration and flicker in the digitized video.
Adjusting The Light
While the conversion is taking place, the 16mm film to video transfer operator controls the color, gain and brightness. The built in feed back loop between the camera and projector allows the image to be dimmed or brightened based on the amount of light projected into the video camera during the 16 mm film transfer. Further, if the film always has a scene that needs light and every film always has that one dark scene – we can shoot more light (than a home projector) through the film when we transfer it so that the finished video on the DVD appears brighter. This is why some of our customers experience that their original 16mm films actually improved when converted to DVD.
Adding Background Music
Most 8mm, Super 8 and 16mm film are silent films. If you like, we can add background music at no charge: we provide a choice of 4 styles: Easy Listening, Light Classical, Rock 'N Roll and Big Band.
The Film to DVD Transfer

The video and audio content is then digitized and burned onto a DVD. Customers are often surprised that quality is better on the new DVD than on original film. At Play it Again Video, in addition to the DVD, we also provide to you, at no additional charge, a digital back-up tape of your films. In case you scratch or break your DVD, you don't have to transfer your 16mm film all over again. Simply bring the mini-DV backup tape and transfer that to a DVD at a nominal $20 cost per tape.
We have been transferring 16mm film-to-DVD since 1986. Our professional staff as well as state-of-the-art digital technology ensures the highest quality of our video transfer services. You'll have the film reels converted to DVD precisely, quickly and for a very reasonable price.